Joomla Web Hosting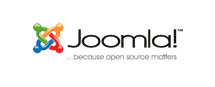 Joomla CMS is a multifunctional Open Source application, which you can use to create your website. It is free to download and use and has wide supporting community. Joomla is suitable for creating personal and business websites. To your Joomla CMS you can add many extra modules and components which will enhance the value of your website and will enrich your visitors' experience.
Since Joomla is quite robust PHP Open Source CMS. WebHostForASP.NET.AU has made Joomla as an automated software installer, which means you can now install Joomla from your control panel and you can start hosting Joomla application in one click.
All our hosting plans fully support Joomla Web Hosting. With just $5.00, you can have your own Joomla website running with MySQL.
What are the advantage of using Joomla? (besides being free)

Joomla! is an award-winning Content Management System (CMS) that will help you build websites and other powerful online applications. Best of all, Joomla! is an open source solution that is freely available to everybody.

What are the Benefits of Joomla?

Joomla! is one of the most powerful Open Source Content Management Systems on the planet. It is used all over the world for everything from simple websites to complex corporate applications. Joomla! is easy to install, simple to manage, and reliable.

How Easy is Joomla to Manage?

The basic Joomla! package is designed to be easy to install, even for non-programmers. Most people have no trouble getting the software running, and there is plenty of support available for newbies. We have a growing, active community including 1,000s of friendly users and developers eager to help and learn from each other.

One of the best things about Joomla! is how easy it makes adding or editing content, updating images and multimedia, and managing critical data that makes your company or organization operate. Anybody with basic word processing skills can easily learn to manage a Joomla! site! Via a simple, browser-based interface you will be able to easily add new press releases or news items, manage staff pages, job listings, product images, and create an unlimited amount of sections or content pages on your site.
Joomla Web Hosting in WebHostForASP.NET.AU
Joomla is Open Source meaning it's 100% free and you may modify the source code to add your own features.

Free Joomla modules and components are continually being developed by other Joomla users which can be installed on your site adding new functionality such as online shops, photo galleries, glossaries, discussion forums... the list goes on. There is even a Joomla extension for Dreamweaver MX which you can use to design your own templates in your favourite application!

Beautifully designed and extremely easy to use back-end administration area where you manage all aspects of your site's content, users, admins, components and modules.

Ability to integrate a WYSIWYG editor (What You See Is What You Get) enabling you to not just edit text content, but also format it e.g. colours, styles, lists, links etc.

100% template based meaning it's easy to create your own layouts and the integrated template switcher means you can quickly change between layouts to compare them. There's even a free 'Template Creator' module which takes you through the process of creating a template step-by-step.

Complete control over when articles are published (by setting start and end dates), photos associated with each article, links in the main menu.

Easily create password protected areas and allow your visitors to sign up as users and submit their own content.

Search Engine Friendly URLs option - some other content management systems produce lengthy page addresses that some spidering search engines choke on. Not so with Joomla.
More information about Joomla
Joomla Official Websites
Joomla Web Hosting Plan in WebHostForASP.NET.AU
BUSINESS PLAN
Host 2 Website on IIS 7
2 GB disk space
2 MS SQL 2008
5 MySQL
15 GB Bandwidth

Hosting Platform
Supported Feature