SILVERLIGHT WEB HOSTING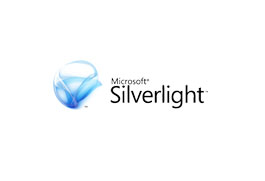 Our ASP.NET hosting platform is Silverlight 2.0 hosting compatible.
Microsoft Silverlight 2.0 is a cross-browser, cross-platform plug-in for delivering the next generation of .NET based media experiences and rich interactive Web applications. Silverlight offers a flexible programming that supports AJAX, VB, and C#, and integrates with existing Web applications.
Some Key Silverlight 2.0 Features:
Silverlight with .net framework support .NET Framework Support

A rich base class library. Silverlight 2 supports C#, JavaScript, and Visual Basic..etc.

Silverlight allows deep zoom Deep zoom

Enables ultrahigh resolution imagery.

Silverlight controls Built-In Controls

These include Calendar, DataGrid, ListBox, ScrollViewer, Slider controls, etc.

Silverlight 2.0 skinning and templating Skinning and Templating

Customize the look and feel of your application.

Silverlight 2.0 includes advertiser support features Advertiser Support

Includes streaming and progressive download capabilities, enhanced search engine optimization techniques, and in-stream advertising support.

Silverlight 2.0 includes silverlight drm Content Protection

Includes Silverlight DRM (powered by PlayReady) for robust content protection.
Key Features of Microsoft Silverlight Hosting :
DBO Rights to SQL 2005
Stored procedure support
Full text search
ASP.NET SQL Session
T-SQL Enhancements
XML Data Types
SQLXML 4.0
Multiple Active Result Set (MARS)
XQuery
Triggers
SQL Cache Dependency
Microsoft Silverlight Hosting Plan in WebHostForASP.NET.AU
BUSINESS PLAN
Host 2 Website on IIS 7
2 GB disk space
2 MS SQL 2008
5 MySQL
15 GB Bandwidth

Hosting Platform
Supported Feature