MSSQL 2005 WEB HOSTING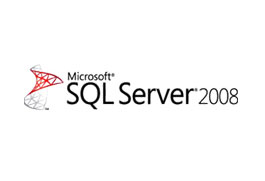 WebHostForASP.NET.AU fully support MS SQL 2005 Web Hosting. All hosting plans can request for MS SQL 2005 Web Hosting addon at anytime and we have made MS SQL hosting at a very affordable prices and yet maintain the performance and reliability. We do not overload Our Database to ensure performance and reliability for your website.
We have our own certified DBA to monitor SQL Server everyday and continuously enhance the performance on our SQL Server by regularly running the maintenance plan.
WebHostForASP.NET.AU has lauched Web hosting which supports the MS SQL 2005 database Hosting
Below is some of the key features of SQL Server 2005 from Microsoft
SQL Server 2005 is a comprehensive database platform providing enterprise-class data management with integrated business intelligence (BI) tools. The SQL Server 2005 database engine provides more secure, reliable storage for both relational and structured data, enabling you to build and manage highly available, performant data applications for use in your business.
SQL Server 2005 is designed to help enterprises address these challenges. This next-generation data management and analysis solution delivers increased security, scalability, and availability to enterprise data and analytical applications, while making them easier to build, deploy, and manage.
MS SQL 2005 Web Hosting - Data Management and Analysis Solution for Your Enterprise
Faster Results

A new Management Studio and integration with Visual Studio 2005 and the Microsoft .NET common language runtime helps you build, debug, and operate applications faster and more efficiently.

Better Decisions

A comprehensive business intelligence platform for data integration, analysis, and reporting that helps you turn insight into action and make better decisions, faster.

Trusted Platform

The highest performance, availability and security to run your most demanding applications with native data encryption, secure default settings, and password policy enforcement.
MS SQL 2005 Web Hosting - Product Features
Enterprise Data Management

SQL Server 2005 delivers a more reliable, secure, and productive data platform for line-of-business and analytical applications. This version of SQL Server is the largest release of SQL Server ever, as well as the most dependable and secure release.

Developer Productivity

SQL Server 2005 provides an end-to-end development environment that includes many new technologies that empower developers and significantly increase developer productivity.

Business Intelligence

The comprehensive analytical, integration, and data migration capabilities of SQL Server 2005 enable companies to extend the value of their existing applications, regardless of the underlying platform. BI solutions built on SQL Server 2005 put critical, timely information in the hands of all employees, empowering them to make better decisions faster.
MS SQL 2005 Web hosting with WebHostForASP.NET.AU
Dedicated SQL 2005 Servers

MS SQL 2005 databases are hosted on optimized and secure dedicated SQL 2005 servers. We DO NOT host SQL on the same boxes as customer websites, as this would degrade server performance!

Remote SQL 2005 Database Management

Connect to your MS SQL 2005 database with SQL Management Studio.

Other SQL 2005 Hosting & ControlPanel Features

DBO Rights to SQL 2005
Stored procedure support
Full text search
ASP.NET SQL Session

T-SQL Enhancements
XML Data Types
SQLXML 4.0
Multiple Active Result Set (MARS)

XQuery
Triggers
SQL Cache Dependency
MS SQL 2005 Hosting Tools From our custom Build ControlPanel
SQL Database Backup Tool

SQL Database Restore Tool

Shrink SQL Database Tool

Attach MDF File Tool
MSSQL 2005 Hosting Plan in WebHostForASP.NET.AU
BUSINESS PLAN
Host 2 Website on IIS 7
2 GB disk space
2 MS SQL 2008
5 MySQL
15 GB Bandwidth

Hosting Platform
Supported Feature