Australia ASP.NET Reseller Web Hosting
WebHostForASP.NET.AU Reseller Program is the revenue solution for Australian entrepreneurs, webmasters, and Web site developers looking to make big profits by offering web hosting to their clients, friends, and family.
Our Web Servers are located in Australia, and therefore you can assure that the performance for your client's web site is guaranteed fast and reliable.
As a WebHostForASP.NET.AU reseller, you become the hosting company for your clients! This means you control the service, the price, and the features
Why is WebHostForASP.NET.AU's Windows Reseller Hosting program unique?
Reseller Program in WebHostForASP.NET.AU allow you to Resell Reseller Plan and Addon. There is no limit on the reseller layer. You can resell reseller plan and your reseller can also resell reseller plan and so on.
All the ASP.NET Reseller Hosting is configured and hosted in DotNetPanel. The Control Panel is completely anonymous and you get the full source code of the control panel where you can code and customized yourself.
Resellers do not necessarily want to waste time and money to implement systems to support their customers. When using WebHostForASP.NET.AU, resellers have the full support of WebHostForASP.NET.AU's Control Panel, allowing them to eliminate 80% of all support-related issues.
This means resellers will have more time, and money, to invest in other areas of their businesses. How is this possible? Not only will your customers manage 80% of their site through a reseller-friendly Control Center, but the The Knowledge Base that comes with the Control Center provides answers to the most frequently asked questions handled by Support or Help Desk departments.
Also, resellers are able to give their customers domain-level logins which will allow them to manage their own sites, taking mundane tasks out of the reseller's hands and empowering the customer.
What we provide for you
Full Billing Support for your Client
Automated Signup Order Page
Anonymous Control Panel
Master ControlPanel
Integrated Payment Gateway with your Merchant Account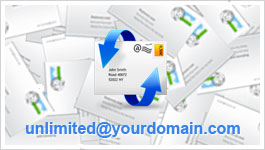 Unlimited Email Accounts.
Why settle for limited email accounts with another web hosting provider ? WebHostForASP.NET.AU offer you free unlimited email accounts for your domain name. You can create [email protected] for free. We do not limit on number of email accounts you create. And the good thing is you can access your email anywhere you like just like Yahoo or Hotmail email account. Our Email Server is powered with SmarterMail Mail Server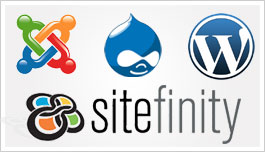 Full automated Scripts and Software Installer
Want to install Blogging, E-commerce or CMS or perhaps Forum. We have it all. From the popular Joomla, PHPBB, WordPress, PhpNuke, DotNetNuke, SiteFinity. With all these tools, you can start your website even if you are newbie and don't know anything about html or coding.
The good thing is you can have all this installed in just one click and take one minute for the installation. You don't need to contact our support. Everything is fully automated and you can just press and play!!!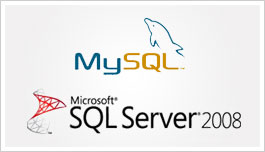 MySQL and SQL Server 2008 Database
Free MySQL Database and SQL Server 2008 Database for certain Hosting Plan. You have the option to choose whether want to host your database using SQL Server or MySQL Server. SQL Server 2008 is the latest SQL Server from Microsoft and has a lot of improvements and performance compare to previous version. Webcentral.com.my has made this offer for our business hosting plan for free. You don't have to worry about the licenses or pay thousands for the license.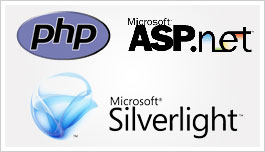 ASP , ASP.NET , PHP Silverlight , ASP.NET 3.5, Sharepoint
Need to run DotNetNuke , or perhaps PHPNuke, or develop your own Silverlight website. Trouble Finding Good Hosting Provider that supports all. Switch to WebHostForASP.NET.AU. We full support all the programming languages above. You can mix and match the language in one website. You can run PHP, or ASP and ASP.NET in the same website and same servers.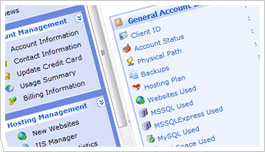 Web Based Control Panel
We use DotNetPanel Control Panel developed with ASP.NET technology. We develop our own Help Desk from scratch and not rely on third party software. We have teams and knowledge in Microsoft technology. We are among the first provider to offer ASP.NET 4.0 Hosting , SQL Server 2008 Hosting and Windows SharePoint Hosting.
Try Our Control Panel Demo here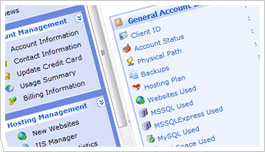 Unlimited Reseller Depth (Sub Reseller)
Our Windows Reseller Hosting Plan has been designed to allow you to resell Reseller Plan and Addon. Unlike others, they only allow up to 1 layer of reselling. In our Reseller Hosting Plan, you can resell reseller plan and your reseller can resell reseller plan and so on. It is unlimited tier of reselling.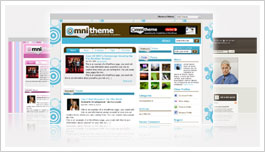 Host Multiple Websites
Want to host and manage multiple Websites under one account and one single fees. Our Shared Hosting Plan allow you to host more than one websites under one hosting plans and save you money. With other web hosting provider, you normally only allowed to host one websites per account. Switch to our hosting and save money in the long run.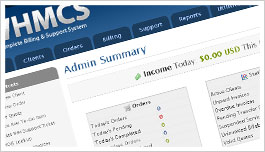 WHM Complete Solution
Our DotNetPanel is supported by WHMCS billing system. WHMCS is robust complete all-in-one client management, billing & support solution for your Web Hosts. We highly recommend WHMCS for your reseller so you can easily and effectively manage your webhosting business. It also automates many routine tasks including invoicing, order provisioning, suspensions, and more. Our WebHostForASP.NET.AU is also using WHMCS billing system.
Highlights include:
Automatic signups for Hosting & Any Other Products
Automatic invoicing and payment processing
Automatic domain registration and management
Support Ticketing & Other Support Tools for Clients
Track Affiliate Referrals and Signups
Multiple Language Support & Email Templates
Payment Tracking, Accounting Features & Statistical Reports
Easy to Use Client Area with Integrated Support Tools
Fully Customizable Client Area
For step by step WHMCS integration click here
WHMCS website
WHMCS demo
Hosting Platform
Supported Feature