Microsoft Access Web Hosting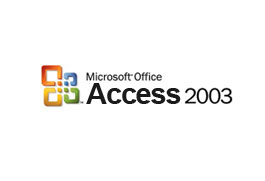 At WebHostForASP.NET.AU, we fully support Microsoft Access Database, and you can host unlimited Microsoft Access Database. Our FREE ASP.NET Hosting account allow you to have dynamic websites with Microsoft Access as backend database.
We have also configured a certain folder inside your home directory specifically for your Access Database. This is to ensure that your database is secure and cannot be downloaded by your site visitors. Microsoft Access Database web hosting is perfect for those startup websites that want some presence in the internet but do not have budget yet for MSSQL 2005. If your site does not have lots of visitor, then this is the perfect choice for you and while your site's visitor grow, you can upgrade to MSSQL anytime by purchasing MSSQL Addon.
Access 2003 Core Features
Incorporate a wide range of data sources.

Use enhanced design tools to produce better looking Web sites. New layout and graphics tools make it easier to design exactly the site you want.

Link business systems.

Link tables so that you can access data from multiple databases at one time in Access 2003 forms, reports, and data-access pages. Link tables from other Microsoft Access databases, Microsoft Excel spreadsheets, ODBC data sources, Microsoft SQL ServerT databases, and other data sources.

Get the most from your enterprise data.

Incorporate SQL Server data into your Access 2003 solutions. Use the Stored Procedure Designer to create and modify simple procedures stored in SQL Server without having to learn Transact-SQL.
Share Information with Confidence
Share information more efficiently

Export and import data, and link to lists on Windows SharePoint Services sites where other team members can access your data. Building these sites requires Microsoft Windows ServerT 2003 running Windows SharePoint Services.

Design Web pages using powerful tools

Publish forms and reports on the Web and bind your information to a record source to display, update, and work with data from your database.

Use compatible file formats

You can manipulate your Access databases, with ASP applications or ASP.NET applications. We provide an ODBC DSN Manager in our Control Panel, where you can set up and manage unlimited DSNs. For improved performance, use DSN-less OLEDB connections
Microsoft Access Database Hosting with WebHostForASP.NET.AU
Our Offer

At WebHostForASP.NET.AU, we offer one base hosting plan and addons. As part of our base hosting plan, we support Microsoft Access Database Hosting! You can upload unlimited number of Access databases to your website account (within the disk space allotment).

Things you can do

You can manipulate your Access databases, with ASP applications or ASP.NET applications. We provide an ODBC DSN Manager in our Control Panel, where you can set up and manage unlimited DSNs. For improved performance, use DSN-less OLEDB connections
Microsoft Access Hosting Plan in WebHostForASP.NET.AU
BUSINESS PLAN
Host 2 Website on IIS 7
2 GB disk space
2 MS SQL 2008
5 MySQL
15 GB Bandwidth

Hosting Platform
Supported Feature