MSSQL 2008 WEB HOSTING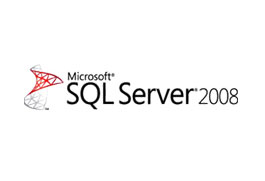 Microsoft Corp. announced the release to manufacturing of MS SQL Server 2008, the new version of the company's acclaimed data management and business intelligence platform. This version of SQL Server provides powerful new capabilities such as support for policy-based management, auditing, large-scale data warehousing, geospatial data, and advanced reporting and analysis services.
SQL Server 2008 provides the trusted, productive and intelligent platform necessary for business-critical applications.
MSSQL 2008 - Fully Supported!
"Microsoft developed this release of SQL Server with the customer in mind," said Ted Kummert, corporate vice president of the Data and Storage Platform Division at Microsoft. "SQL Server 2008 is the only major database that includes comprehensive, tightly integrated functionality for data management as well as advanced business intelligence out of the box. By offering a complete solution, we save customers time and money and allow them to focus on deriving the most value from their data assets."
SQL Server is an industry leader in both scalability and performance. It is the first and only database management system to be proven capable of delivering scalable results on TPC-E, the Transaction Processing Performance Council's (TPC) newest and most challenging online transaction processing (OLTP) benchmark, with 13 published benchmarks to date.
SQL Server 2008 Hosting with WebHostForASP.NET.AU
All new customers signup with WebHostForASP.NET.AU can choose between SQL Server 2005 and SQL Server 2008. Our control panel has been developed to support SQL Server 2008. Customer can choose to backup, restore, attach and Truncate their database instantly.

MSSQL 2008 Core Hosting Features
Master Pages

Navigation Control

Themes and Skins

New Server Control

Data Control

Visual Studio 2005 Support

Faster Performance and Compilation time
MSSQL 2008 Hosting Plan in WebHostForASP.NET.AU
BUSINESS PLAN
Host 2 Website on IIS 7
2 GB disk space
2 MS SQL 2008
5 MySQL
15 GB Bandwidth

Hosting Platform
Supported Feature