ASP.NET MVC Web Hosting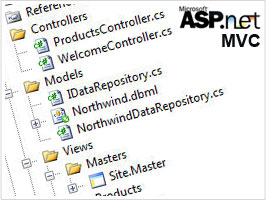 At WebHostForASP.NET.AU, you can use ASP.NET MVC (Models, Views and Controllers). MVC includes separation of concerns between the models, views and controllers within an application. Maintaining a clean separation of concerns makes the testing of applications much easier, since the contract between different application components are more clearly defined and articulated.
With ASP.NET MVC it allows software developers to build a Web application as a composition of three roles: Model, View and Controller. A Model represents the state of a particular aspect of the application. Frequently, a model maps to a database table with the entries in the table representing the state of the table. A Controller handles interactions and updates the model to reflect a change in state of the application. A View extracts necessary information from a model and renders a user interface to display that.
ASP.NET MVC provides the following benefits:
Provides complete control over your HTML markup

Enables rich AJAX integration

Clear separation of concerns which results in web applications that are easier to maintain and extend over time.

Testability – including support for test-driven development.
The new ASP.NET MVC framework
Web controls and page rendering logic that make up ASP.NET are implemented as classes in the .NET Framework. Yet the .NET Framework comprises much more than just ASP.NET. ASP.NET MVC hosting provides better support to IIS7. IIS7 and ASP.NET MVC modules and handlers support unified configuration. In fact a user can have multiple versions of ASP.NET on the same machine.

Model View Controller (MVC) Hosting Compatibility Features

ASP.NET MVC Hosting Resource Links



ASP.NET MVC Web Hosting Plan in WebHostForASP.NET.AU
BUSINESS PLAN
Host 2 Website on IIS 7
2 GB disk space
2 MS SQL 2008
5 MySQL
15 GB Bandwidth

Hosting Platform
Supported Feature